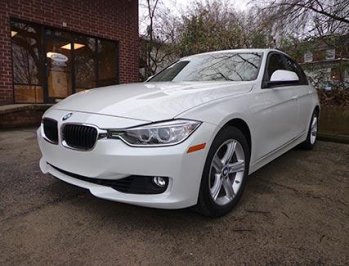 Midwood Auto Craft is a full service collision repair facility. Our shop has all the necessary tools, training, and experience to complete your repair to original specifications. Whether you had a minor parking lot incident with scratches on your vehicle or a significant accident requiring frame repair, having confidence that Midwood Auto Craft will get you back on the road safely and quickly.
At our body shop we have a unique relationship with our customers. The same people you see when you walk in the door will be responsible for the repairs on your vehicle. We take relationships with our customers very seriously and generate most of our business from recommendations. We take pleasing every customer very seriously and will walk you through the full process with insurance claims, rental cars, and everything necessary to get you back on the road.
Collision Repair Services
Midwood Auto Craft is capable and ready to handle every aspect of collision repair. Some of our most common repair areas include but are not limited to:
Bumper repair or replacement
Paintless dent repair
Body panel repair or replacement
Paint & blending panels
Frame straightening and repair
Suspension repair
Our auto body shop has over 30 years experience in the industry and as a business owned and operated in the NoDa and Plaza Midwood neighborhoods of Charlotte will provide you the best customer service and dedication to your repair along with a friendly approach. Please call or stop by with any questions.
We are conveniently located across from the Harris Teeter in Plaza Middwood.